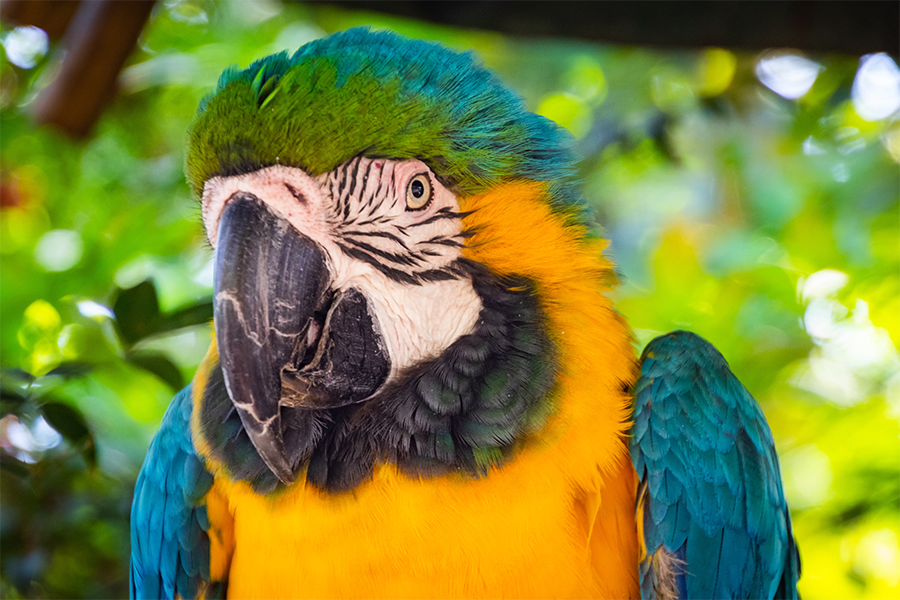 19 Apr

IDEAS FOR OUTINGS & ACTIVITIES WITH CHILDREN AROUND DISNEYLAND PARIS

Are you staying around Marne la Vallée? You have planned to visit Disneyland Paris with your children but you are looking for other outings to do in the area? Good news! There are plenty of activities to do as a family if you are on vacation with children around Disneyland Paris.

We have found 3 ideas for family activities in Seine-et-Marne (77).
THE IMMERSIVE ANIMAL PARK PARROT WORLD
Parrot World is a brand new immersive animal park, never before seen in the Paris region. Opened in 2020, this park located in Crécy-la-Chapelle in the 77 department of Paris gathers many species from South America. Jaguars, giant otters, ibises, pink flamingos… you can observe animals in their natural habitat. At Parrot World, let the parrots guide you! They can fly in the open air alongside other endangered species in their natural habitat.
Eric Vignot, founder of the Park and the associated Parrot Wildlife Foundation, has conceived this place as a way to raise visitors' awareness of the fragility of biodiversity through wonder.
Discover two universes to immerse yourself in South American ecosystems: the Amazonia Trek and the Patagonia Trek. You can stroll through one of the largest aviaries in Europe and admire the unique exotic fauna and flora.
Before you come, take a look at the educational activities. Depending on the season, the park will have some nice surprises in store for you. In addition, children can enjoy a playground of 1,000 m² with slides and monkey bridges.
A beautiful park in homage to parrots and biodiversity only 30 minutes from the east of Paris and 25 minutes from our hotel. An ideal outing for all ages to raise awareness of the beauty of nature.
ZOOLOGICAL PARK – THE FELINE PARK
Feline lovers, this park is for you! The Feline Park is a zoological park which gathers about 160 felines (26 species out of the 36 surviving on our planet) and 40 lemurs, which live here in vast natural spaces. With an area of 71 hectares, this unique park in the world will make you spend an excellent moment in family. You can take a walk along one of the five footpaths or take the Trans'Félins, a small train with a guided tour, ideal if you are a little tired or want to observe the animals from another point of view. Admire the beauty of white tigers or snow leopards, Siberian lynx and ocelots…
Then, come to attend the Lemurs' snack! For this, go to the center of the park, on the Lemur Island! Your children will love it and you will keep a nice souvenir.
If the kids are a little tired, they can enjoy the 4D cinema and a short film to entertain themselves with Noah's Journey. (Included in your admission ticket)
For the happiness of the little ones who like to approach animals, the park also has a small farm "Babette's farm", composed of goats and domesticated animals.
A superb park located 30 minutes from our hotel to create beautiful memories with your family.
INDOOR ACTIVITIES: SPEED PARK
It's raining! Want a family outing just a few steps from the hotel, indoors? Speed Park Torcy is a family bowling alley where you can have a good time with your children. Bowling alley, billiards, arcade games, laser, bar and music… The place offers you several formulas to enjoy an indoor activity, with children more or less young.
Practical, Speed Park Torcy is located only 5 minutes from our hotel!
Visiting Paris, or Seine-et-Marne (77), the Apparthotel Torcy welcomes you all year round in its studios, rooms or family apartments, well arranged and entirely renovated. Staying at the Apparthotel Torcy with your family means taking advantage of an excellent quality/price ratio close to the Disneyland Paris Parks. Do not hesitate to ask our friendly reception for more ideas for family outings.